Past Exhibitions
Back Yards to Big Leagues: Milwaukee's Sports and Recreation History
January-April 2018
You know the Brewers and Bucks, and a little about the Braves, but do you know about the Bears, Badgers, Bavarians, and Bonecrushers? How about the Hawks, Does, Chiefs, and Chicks?
We learned about Milwaukee's exciting and extensive sports and recreation history during our 2018 feature exhibit.



Summerfest 50 Exhibit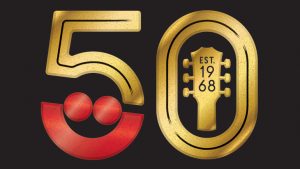 May-September 2017
A comprehensive exhibit housed at the Milwaukee County Historical Society opens to the public complimented by the featured exhibit Memories and Melodies: 200 Years of Milwaukee Music.
Melodies and Memories: 200 Years of Milwaukee Music

January-April 2017
Our 2017 feature exhibition, Melodies and Memories, offered an opportunity to learn about the people, places, institutions, and organizations that have created Milwaukee's musical landscape. With interactive instrument and listening stations, as well as artifacts, images and stories, guests immersed themselves in Milwaukee's music culture.
Brew City MKE: Craft, Culture, Community

January-September 2016

Our feature exhibition for 2016 detailed the role that beer and brewing has played in shaping Milwaukee's economy, society, and identity from its earliest roots to modern day. Highlighting artifacts and images from our extensive one-of-a-kind beer and brewing collection, this exhibit was not to be missed. presented by MillerCoors.
Milwaukee: City of Festivals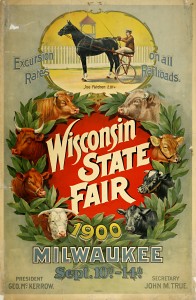 April- November 2015
Milwaukee is known as the "City of Festivals." And while most people think of the festivals held at Henry Maier Festival Park, the origins of the city's passion for festivals go back to the mid-19th century.This summer-long rotating exhibit explored the history of Milwaukee festivals from the earliest Sangerfests and Turnfest to the major festivals of today.
Pride in Place: Milwaukee's Architecture and Built Environment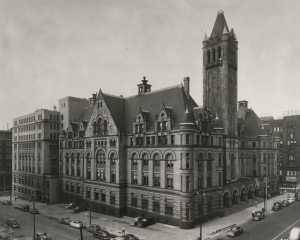 February 10- April 10, 2015
By taking pride in place, Milwaukeeans can learn to appreciate the city and its built landscape. Though much has been lost over the decades, an impressive array of buildings and houses remain. From a perspective of pride we can look at how Milwaukee emerged, how it has been maintained and/or reworked over the decades, issues of preservation, current land usage, and new uses and initiatives going forward. Through a combination of artifacts, photos, text, and interactive elements, we can explore important issues regarding Milwaukee's architecture and built environment and how people in and outside of Milwaukee view and approach the city.